The Regatta shall consist of one race each day with a start of the first class at 0955 hours, Saturday, October 12, 2019, and at 1055 hours, Sunday, October 13, 2019.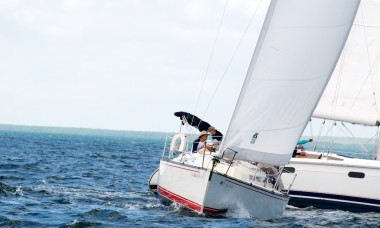 Saturday, October 12th
CDR Conquistador Dinner & Dance Party – Doors Open at 5 PM
Location: Shake A Leg – They are located in the old Pan Am Hanger on Bay Shore Drive.
We will have an open bar sponsored by Bacardi Rum, all you can eat buffet, and a live band.
The 2019 CDR Conquistador's Ball is open to the public. Tickets ($20 per person) are required.
PURCHASE TICKETS
Saturday, October 19th
The Awards Party – 1800 Hours
Trophy Presentation – 2000 Hours
Location: Coral Reef Yacht Club
Skipper and Crews of all registered yachts are cordially invited to the Awards Party and Trophy Presentation.
The first three yachts in each class or class division will receive trophies.  Additional trophies may be awarded at the discretion of the Committee.  All perpetual trophies will remain in the custody of Coral Reef Yacht Club.

No cover or admission charges.  Regatta Dress. Cash Bar. Member parking only at CRYC during the party.